Carly Carrol
Carly Carroll grew up in Northeast Ohio where she began her journey in dance at the age of six. After spending time studying dance at Columbia College in Chicago, she went on to earn a BA in sociology and dance from Ohio State University. Returning to Chicago over five years ago, Carly has immersed herself in her craft, training in various styles of dance including ballet, jazz, hip hop, contemporary, and modern, at places such as Visceral, The Lab, and Lou Conte. She has worked with renowned choreographers and dance experts over the years, taking workshops and classes in Chicago and L.A. Specializing in hip hop, she has competed across the nation in World of Dance (WOD), Prelude, and Hip Hop International (held in Las Vegas), among many others. She is a dancer and member of the professional hip hop company The Puzzle League, which has placed first in WOD and Prelude the past four years. Carly continues to choreograph regularly for videos, projects and performances throughout the Chicagoland area. She is beyond thrilled to be living her dream as the co-director and co-owner of Off The Ground Dance Studio. Her hope is that this studio will be a creative space where dancers can learn, grow, and inspire others.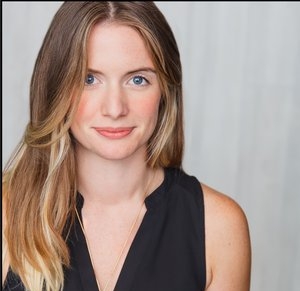 Denise Donovan
Denise Donovan was born and raised in a small town north of Ann Arbor, MI. While she was growing up, Denise studied Checetti Ballet and Competition Jazz and Lyrical at Glenn's School of Dance. While attending Columbia College Chicago, Denise studied Acting and Ballet and later became a company member of Starkid Productions. Denise has choreographed, written, and performed in multiple shows in Chicago, including performances at The Second City and Stage 773 as well as performing in several television and internet commercials. While dancing, Denise loves to bring an element of story telling and character development to her choreography. She is thrilled to be the co-Artistic Director of Off The Ground Dance Studio.
Kristen Donovan
Kristen Donovan, originally from Pinckney, Michigan, began her dance training with Performing Arts Dance Theater, a youth dance company with whom she performed for six years. She attended the University of Michigan, where she received a Bachelor of Fine Arts in dance and studied with faculty members such as Peter Sparling, Rodger Behlman, Julie Tice, and Amy Chavasse. Kristen now resides in Chicago, where she is a company member of CoCoDaCo Dance Project under the direction of Ron Stewart and Sarah Goldstone, and recently performed with Chicago Dance Crash in the remount of Cotton Mouth Club. Kristen also loves teaching dance to children and passing on the discipline, technique, and passion her former and current mentors have instilled in her.
Elyse Reynolds
Elyse Reynolds grew up in Columbus, OH where she began her training at the age of two with Dublin Dance Centre and Gymnastics. While there, she performed with their professional company and began her teaching career. In 2013, she graduated from Texas Christian University with a BFA in Modern Dance and a minor in Arts Administration. While at TCU, Elyse performed in works by Loretta Livingston, Carrie Hanson, Sarah Gamblin and many others. In the summer of 2011, she earned her Yoga Teaching Certification from LifePower Yoga under John Salisbury, Jenn Chirelli and Anton Mackey to name a few. She also studied dance and choreography with Doug Varone in New York City. After college, she moved to Phoenix, Arizona where she taught dance and yoga to children of all ages at Prima Dance Arizona and Dynamic Motion Dance Academy. Elyse moved to Chicago in 2015 and is currently performing with Project606.
Sarah began dancing in McHenry, IL when she was only 3 years old. She danced throughout her childhood recreationally, until she cemented her passion for it by receiving her college education in dance. She attended Illinois State University and Columbia College Chicago. During her time at ISU she was a part of the school's official dance team, the Redline Express. After Sarah transferred to Columbia College Chicago she had the pleasure of becoming a member of the dance company, Framework Dance Chicago. Through Framework, Sarah has traveled and performed in LA, Pittsburgh, and even had the honor of performing at the notable Jazz Dance World Congress dance festival. Sarah's work with the company included performances at the Ruth Page Center for the Arts, Museum of Contemporary Art, Dance Chicago- Stage 773, and Chicago's Carnival Choreographer's Ball. Most recently she has been performing around Chicago and the surrounding Midwest area with the hip hop and vogueing company, Jiggnation. Sarah has also worked with local Chicago artists "Siren", and "AffintiMusik", and appeared dancing in an episode of the Style Network hit "Chicagolicious". Sarah has had the joy of teaching dance for the past 6 years in Chicago and the Northwest suburbs. She loves teaching all ages and all styles!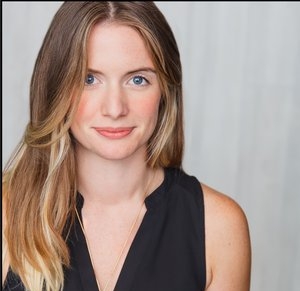 About
Off The Ground Dance Studio is a competition dance studio located in downtown Highland Park, IL for ages 5-18. Off The Ground has a competitive dance company called Groundbreakers where dancers train in Hip hop, Jazz, and Lyrical/Contemporary while also taking Ballet and technique classes. OTG also has an apprenticeship for the Groundbreakers program and regular recital classes that run all year, September- June.
Co- Artistic Directors Carly Carroll and Denise Donovan are dedicated to giving dancers a comprehensive dance program. Carroll and Donovan encourage creativity and individuality in the studio while still providing an environment of discipline and structure.